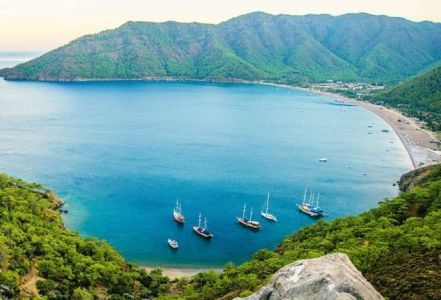 Easy Transportation Antalya Adrasan
Antalya is one of the favorite places  which breaks a record with local and foreign  visitors in summer. These favorite places which visitors experience an  extremely unforgetable holiday are liable to show hospitality to many people. Transportation from the airport to the region is very convenient and easy due to our company. Operations to every region of Antalya, we carry out as part of the process Antalya Adrasan transfer.
To enjoy the best of summer, we provide hosting you the best way to make it memorable.
With the reliable services you recieve within our company, Adrasan which is located approximately 105 kilometers  from centre of Antalya is no longer a question mark or a problem. You have the chance to get the highest quality services contacting us for Adrasan Antalya transfer transaction.
How Long Is It From Antalya To Adrasan?
Antalya's Adrasan region is visited intensely,  along with the routes where summer holiday centers are preferred most frequently. With our cheap Adrasan from Antalya transfer services, we take you to this favorite holiday destination. Likewise, we offer you the opportunity to contribute to the Adrasan Antalya transfer process. In this way , we take you to the region without any problems in order to visit the most beautiful routes of Adrasan.
Famous Places In Adrasan
After arranging the transfer issue easily with us from Antalya to Adrasan it is time to explore the region. You can go for unforgettable and enjoyable walks on the Lycian Way and also take great photos at the Gelidonya Lighthouse. Besides the fantastic  three which is sun beach and sand, you can also take a look at the historical and cultural heritage as well. In this way, it is possible to make a cultural trip in the region where you came for a holiday.
Is Adrasan Expensive?
Adrasan, which is one of the most popular destinations of Antalya, recieves an intense demand for summer holidays every year. There are many hotels, hostels and rental houses that host their customers in the best way. You can take a holiday away from stress and relax in Adrasan where there are opportunities and alternatives  for every budget.