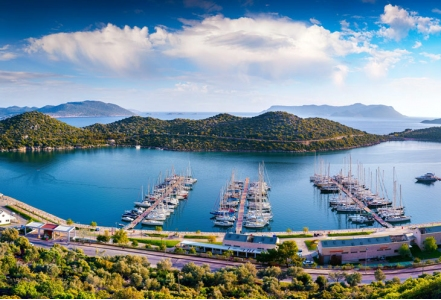 Antalya  Kas Reasonable Price Guaranteed Transfer
In particular, Turkey's many points with the arrival of warm weather is intense and address frequented by tourists. Antalya, the indispensable route of summer months, is at the top of these points. The city's district, which host a large number of visitors, both  domestic  and foreign, attract great attention. As a result of the interest, the local tradesmen and people of many districts host an intense crowd.
At this point, Kas is known as one of the most important tourism centers of our country. With the services we provide, we carry the guests coming to this point from the airport and bus stationsto their accommodation, and with our Antalya Kas transfer services, your departure from the place where you will stay, will not be a question mark.
Our Transfer Services To Kas
Thanks to our Kas transfer service, you will leave a satisfing process behind. An extremely enjoyable holiday awaits you at this point, which contains all the delicious tastes of the Mediterranean. Antalya Airport Kas transfer time is another curious detail. There is a distance of approximately 250 kilometers from Antalya to Kas.
Of course, this  may be the first time you will arrive in the region. Therefore, by providing this service to you, we will be preventing you from foreigners at this point fort he first time.
Is Kas Expensive?
At the same time, there are various rumors about the price of Kas Antalya transfer services. We carry you with a more affordable priceguarenteed than all the companies you see as competitors in the industry. However, it is necessary to inform you that you can make an affordable holiday in the region. The region is a very cost effective route, especially if it is preferred in the early summer months. Therfore, Kas is frequently visited by domestic tourists.
Places To Visit In Kas
It is known that we also provide the services of Kas to Antalya Airport transfer process. Therefore, you can also choose us in return to Antalya Airport. Do not forget to visit the places that are described as historical and heritage in Kas. The pristine beach of the region, the houses and streets where the people of the city live are among the places that should be visited. The region is also very convenient for spending a peaceful holiday while enjoying the fresh air of the nature.