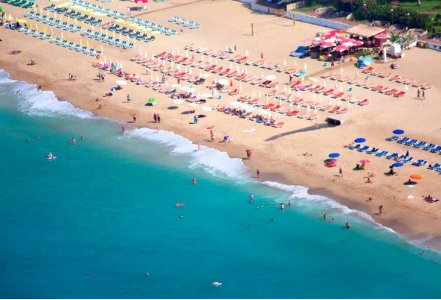 Antalya Kizilagac Easy Transportation
Especially in the summer , Antalya is one of Turkey's most  in demand field of tourism centers. Foreign visitors from many different regions of the world, especially domestic tourists, come to the city for a holiday. Therefore, both Antalya and other provinces of the Mediterranean Region are at a critical point to contribute to the countr's economy. Many parts  of this city, which is the most active place for summer tourism, also gets its share from this density.
The local tradesmen of the city work at an extremely intense pace especially during these months. The number of people who come to the city, due to both summer vacation and various reasons, experiences  a great increase. Therefore we are at work to provide you with the easiest process. We are with you during the Kizilagac transfer process and carry you to your accommodation.
How Far Is Kizilagac
In this place, which is one of the most famous region of Antalya, you can comfortably take the first step in an extremely pleasant process. If you would like to benefit from Kizilagac transfer services, it will be sufficient to contact us. As a result of the experience we have gained in the sector, we make your journey more comfortable and easier with our structure that grows day by day. Therefore, if you choose us, your Antalya airport Kizilagac transfer will end with great ease. Kizilagac, which is located at a distance of 78 kilometers, is frequently visited during the summer months. Depending on this frequency, we deliver  you to the town in an average period of 70 minutes.
How Can I Return From Kizilagac
For the return , bus terminal or airports are the primary choices. With the introduction of Kizilagac Antalya transfer services, we are making the return not a problem. With the quality opportunities and options we offer, we are speeding up the transfer process of kizilagac Antalya Airport.
Affordable Price For Kizilagac Transfer
Due to being among the most popular destinations of Antalya, Kizilagac is one of the frequently visited routes. Therefore, there are many luxury hotels in the region as well as many allternative options. Since it is a copmlete tourism paradise, dozens of hostels can be found among your choices.