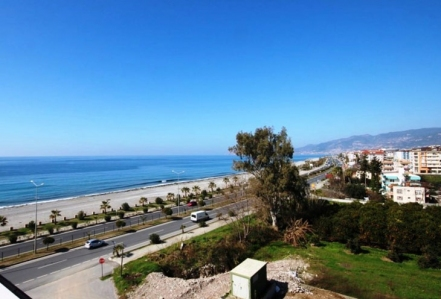 Antalya Kestel Transfer
Kestel, which has gained the status of neighborhood in 2012 and  and is  connected to Alanya district of Antalya, has become a highly preferred location for holiday lovers both in terms of touristic and natural beauties. It is one of the most suitable resorts for sand – sea – sun (3S's) with its wide blue coast and beaches. At the same time, thanks to its proximity to historical sites and centers, it has been a convenient neighborhood for cultural trips.
How To Get To Kestel
You can reach Kestel, which is 135 km away from Antalya, within 2 hours by car. If you want to provide both comfortable and safe transportation, you can apply to Kestel transfer services and you can reach the desired destination, from your location, and you can g oto the desired accommodation or location when you leave Antalya Airport Kestel  transfer. You can also easily reach the airport when your holiday ends with Kestel Antalya Airport.
Where To Visit In Kestel
Kestel, which is a small neighborhood but very close to  many places due to being connected to Alanya, is at a short distance to both beaches and historical sites. First of all, it will be a very nice choice for a holiday on the sea side with its matchless Kargicak Beach. On the other hand, you can visit historical areas such as Alanya Castle, Naula Ancient City, Dim Cave, which are the heart of tourism. With all these, you can participate in mountaineering activities and join trekking teams to enjoy the mountanous areas. At the same time,you can experience your holiday to the maximum in Kestel, which is a very convenient place for a safari tour. You can easily g oto the places you desire with Kestel Antalya  transfer.
What To Eat In Kestel
There are many sezfood and appetizer resaturants in Kestel, which is at the full border of the sea. The mediterranean Region, famous for its fish and seafood variety, is also famous for its local appetizers. You can enjoy both seafood and snacks, and appetizers that you have not eaten before at the seaside restaurants. Therefore , since Kestel is a small neighborhood, there are quite a variety of places that cook home made food in summer and sell  such as gozleme , borek and poaca ( local hand made pastry kinds ). You will not want to end your holiday without tasting citrus jams and marmalades in the Mediterranean, which is rich in citrus fruits.