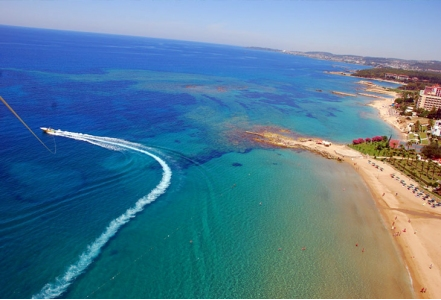 Antalya Incekum Transfer
Incekum is one of the very quiet and calm town of Antalya. Having become a preferred place for people who want to listen and get away from the citynoise, Incekum has become a very beautiful and preferable place with its location by the sea. Incekum, which is a small town, usually lived by locals and is one of the rare places where boutique hotels are in majority. You can encounter a more dominant atmosphere in the region's culture and traditions, as more and more locals live in it. 
Places To Visit In Incekum
While Incekum does not contain historical findings, it contains more social facilities and activity venues. However, thanks to its proximity to historical places, you can easily go to the historical places from the surrounding districts and neighborhoods.
First of all, you can participate   the group diving activity, which is very common in Incekum, training by experts if you wish. On the other hand, you can spend time in parks close to nature, where you will be surroundedwith green themed parks. And you can listen to the sound of nature directly. Do not miss out on seeing Alara Castle while you are at Incekum.
Alara Castle:
It is a symbol of Alanya which is a town of Antalya.
Incekum Antalya Transportation
You can go to Incekum in the most comfortable and easy way through transfer services. With Incekum transfer service, you can go to  and from Antalya to Incekum in the most comfortable way and with the best price.
The transfers are usually done at the airport so when you arrive in Antalya Airport you can contact  us and we can take you to your destination or any place you would like to go with Antalya Airport Incekum transfer service. At the end of your holiday, you can contact us for your return to the airport. Booking in early will give you the chance for beter prices.
What To Eat In Incekum
It is especially easy to eat traditional foods with the local population. Due to it being by the sea, this region has  lots of kinds of fish and seafood in its cuisineas Mediterranean sea gives this opportunity. You can also taste different local dishes at the restaurants which make homemade food.