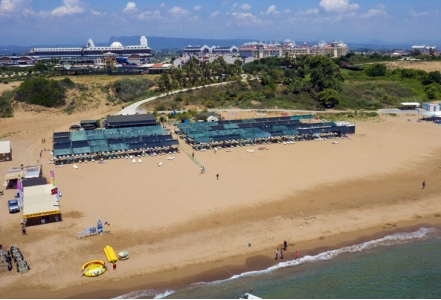 Antalya Gundogdu Transfer
In the Mediterranean Region, which has been home to many historical periods since ancient times, Gundogdu resort, town of Antalya has become a well known holiday location not only in our country but also in the world. This situation led to significant increase in tourism both in our country and in our provided contributions. Gundogdu, which is connected to Antalya's Manavgat district, is frequently mentioned with its many natural formations and historical structures.
How To Get To Gundogdu
Although there are many different transportation to Gundogdu, one of the most preferred services is transfer services. Gundogdu Antalya Transfer services aim to take you from your location to your desired destination. It is available in almost every city in our country, such as Antalya Gundogdu Transfer Services, which are often found at airports
With Gundogdu transfer services, you can reach the location where you will stay in the most advantageous and comfortable way. With the Antalya Airport Gundogdu transfer service, you can directly transfer from the airport to your hotel. At the same time, when your holiday period is over, you can easilyget your transportation  from your hotel or any location want with Gundogdu Antalya  Airport Transfer.
Places To Visit In Gundogdu
Gundogdu has  many historical and natural beauties thanks to its affiliation to Manavgat. Especially with its beaches and coast, it has conquered many holiday lovers and has become an indispensable town. Gundogdu, which has also become thefavorite of history lovers with its historical texture, is quite eye catching with its ancient cities and theaters. Especially the Side Museum
Side Museum: It has taken its place among the important places that must be seen in terms of human history. In addition to all these, Discovery Park area, which especially children can enjoy and spend time in a more current way, is a very fun and enjoyable place.
What To Eat In Gundogdu
The mMediterranean  region, which is regarded as the homeland of citrus fruit, has become very famous especially for citrus jams. When you g oto Antalya and its surroundings, you can discover new flavors and enjoy your taste. On the other hand, you can look at the tastes of traditional and local dishes at the restaurants that serve home cooking, and also find important information about their history.