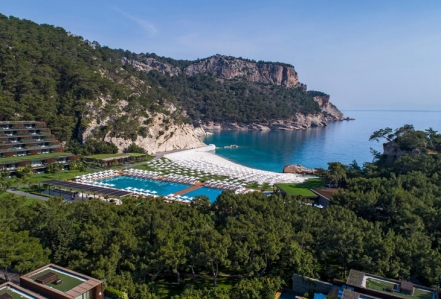 Antalya Kiris Transfer
Kiris is a favorite neighborhood of Kemer district of Antalya province. It is one of the most touristy regions in the world. It is possible to see people almost every nationality in kiris, which is predominantly preferred by Russian and German tourists. Almost every part of this seafront neighborhood is covered with orange trees. Transportation to Kiris, which is also a frequent destination for landscape photographers, is very easy with theKiris Antalya transfer route. Kiris also attracts attension with its five star hotels. A different international event is organised every year in this attraction center, which has hosted the World Rally Championship for a while. 
What To Eat In Kiris
Especially  seafood is preffered in this area due to it being on the coast. In the night market, which is opened in the summer evenings, there are food stands. Thus, it is cheap and easy for tourists to Access local vegetables and fruits. Luxury alcoholic restaurants on the coastline are generally preffered in Kiris. There are also self-catering venues.
Places To Visit In Kiris
There are many attractions to see in Kiris. The main ones are Yoruk Park ( Nomad Park ) and Moonlight Beach. Nomad Park is a region where nature lovers flock. Moonlight Beach takes its name from the view of phosphorescence. In addition to these, Goynuk Canyon and the specially preserved ancient city Phaselis, which is a touristic place, are among the most visited regions. The entrance to the canyon is free and intensive security measures are taken. You can easily enter the ancient city with a museum card or by buying tickets from the toll booths and take a souvenir photo in the permitted areas.
How To Get To Kiris
It is possible to g oto Kiris from Antalya with Antalya Airport  Kiris transfer transportation. You can take advantages of transfer vehicles service fort he most affordable price, comfort and convenience. You can reach these opportunuties either by contacting us or at the airport. As Kemer Vip Transfer family, our most important duty is to satisfy you.
It is only 65 kilometers from Antalya to Kiris and this distance takes about approximately 60 minutes. For a comfortable journey during the trip food and drink services are provided and TV and Wifi service are offered.