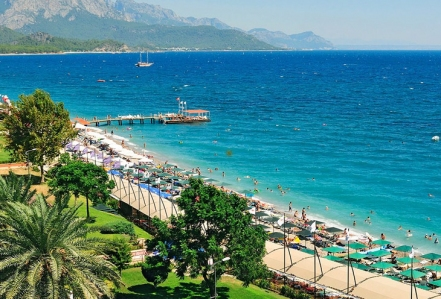 Antalya Kemer Transfer
Many cities especially Antalya, host a dense tourist base, especially in the summer months of the year. It would be wrong to describe this tourist audience as only foreign. Because in recent years, domestic tourists have started flocking to popular routes, especially in the summer season. Therefore, choices are made to many destinations to make summer holidays more special.
Kemer is also a very popular route located between this region. The number of domestic and foreign tourists stepping in the region increases with each passing year. Therefore, early booking is of great importance in order to take advantage of the opportun ities and options at affordable prices. We provide a facility that will facilitate your entrance from Antalya  to Kemer. A pleasant trip at an affordable price awaits you with our Kemer transfer services.
Antalya Kemer transfer options are available at much more convenient intervals than many companies. At the same time, we have a structure that carries out the Antalya Airport Kemer transfer process under the highest level of satisfaction. This is the biggest prof that we are working with all our strength to provide you with the best service. We have many service areas in our system where customer satisfaction is at the forefront.
Antalya Kemer Transportation
Kemer plays its peak among the most preffered routes in summer. Both local or foreign visitors and also celebrities have a pleasant time in this town. It is a place you can live your dream holidays. It is 58 km between Antalya airport to Kemer and the journey takes about 52 minutes.  We provide you a comfortable, realaxing transfer with the most affordable prices.
Kemer Antalya Transportation
Our company also gives you positive feedback Kemer Antalya transfer services. Since we addressed a wide audience, we decided to meet the same level of satisfaction of Kemer Antalya Airport taxi. In this way, we accompany you both  during the departure and return, we ensure that you have a pleasant journey. 
Where To Stay In Kemer
Kemer, whichis among the busiest summer tourism centers, provides service with dozens of hotels and business offer various advantages in the region, where early reservations can be made at more affordable prices.