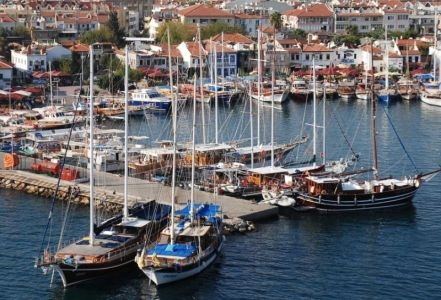 Antalya Demre Transfer
Demre which has made  a name for itself all over the world with its historical texture and enormous nature, has managed to become one of the most  touristic areas of Antalya. Demre district, which attracts a lot of tourists expecially in the summer, has become the centre of the tourism in our country. You can have  a pleasant,  relaxing and enjoyable holiday in Demre, which has the capacity to appeal to all segments together with both luxury and boutique hotels, and you can accumulate your best memories and entertainments.
Transportation to Demre
You can easily reach the place you want to go through Demre transfer services, which you can choose very easily and safely. You can easily reach the place you want to reach with Antalya Airport Demre Transfer  transportation , which is used frequently in airport transfers. In addition, this transfer, which is more economical than other ways also provides transfer service from Demre to Antalya Airport.
Places to visit in Demre
There are many places to visit and many cultural structures to be seen in Demre district where the historical texture appears. One of the most important places to see in Demre, which attracts attention with its ancient cities and museums and Santa Claus Church. 
Demre, which has a ancient history belonging to several periods, is also known for its Ancient Cities of Myra and Andriake. In addition to the church, the Santa Claus Museum is one of the rare buildings to visit.
Besides its historical atmosphere, it is famous for its natural beauty. You can take the advantages of Antalya Demre Transfer Service for convenience when going to such places. You can also reach to and from the centre with Demre Antalya Transfer Service.
You can go hiking and mountain climbing and also see the historical caves in the mountainous areas. On the other side you can spend time on the beaches and enjoy the sea sun and swimming. You can also experience the unique undersea views by diving which can be a different experience for life.
What Can I Eat In Demre?
When it comes to the Mediterranean, fish and vegetables are the first to come to mind immediately. You can eat many traditional vegetable dishes at restaurants that serve home cooking and taste their delicous soups. Apart from that, you can enjoy fish in luxury or shabby restaurants. In addition, you can taste many other dishes from Antalya such as tahini with peas, lump roast, chickpea with head and leg meal.