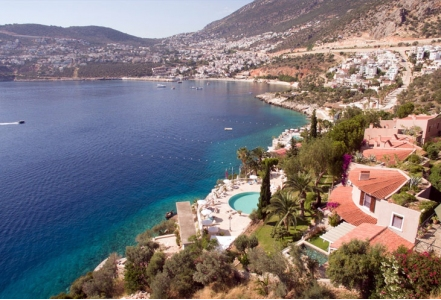 Antalya Kalkan Transfer
In the 2000s BC, a civilization called Lycia or Lisiya lived in the southern part of the country where Antalya is located. This region, which was later dominated by different states, developed over time and took its current form. With this geography, Kalkan town of Kas which is a district of Antalya, has been very popular especially in recent years.
Although it is not at the forefront comparedto other touristic towns and district, it has become a focal point with the discovery of British tourists.  Kalkan, which is 270 km away from the center of Antalya, allows you to reach the unique nature view with Kemer Vip Travel company. Antalya Airport kemer transfer from kemerviptravel.com.tr with reasonable prices.Places To Visit And Beaches In Kalkan
First of all, Bezirgan plateau, which is 12 km away from the center of Kalkan, is one of the most imporrtant places to be seen with its fresh air and calmless. 
Especially after the news published in the British newspaper about 10 years ago, it attracted attention of many tourists. It will be a great experience to reach the deep blue waters of the Meditterranean from Patara and  Kaputas beaches, one of the most beautiful locations.
It is possible to provide comfortable transportation to any location you want with Kemerviptravel company, Antalya Kalkan. Patara beach, where sea turtles lay their eggs and also is very suitable for windsurfing, will offer you a magnificent beauty. Kaputas beach, whose wate is always cool and clear, is visually magnificent place. It is a place you will want to photograph even if you don't want to swim.
Distance To Center
Kalkan is located 20 km from Kas province and 270 km from Antalya city center. All you need to do for Kalkan Antalya transfer is ti visit our website kemerviptravel and choose from any of our unlimited services at affordable prices.
How Do I Provide Transportation
After arriving in Antalya by plane, Kalkan Antalya Airport is at very reasonable prices for transfer, or if your journey is by bus, to ensure your transfer. VIP transfer and unlimited service for your trip, which will take approximately three and a half hours from Antalya center. To take advantage of this experience, visit kemerviptravel.com.tr and take advantage of privileges.