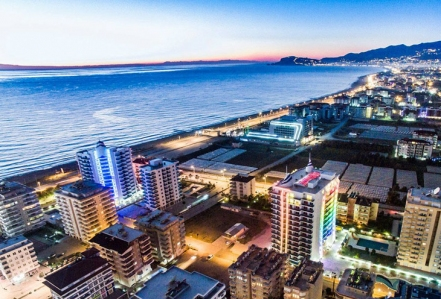 Antalya Mahmutlar Transfer
The Mediteranean region has witnessed almost many historical masterpieces from the times before Christ to today and contains historical facts. In addition to its geographical location, it can attract many tourists, especially during summer months. One of the most important cities in the Mediterranean region is Antalya. There are many naturally developed structures and many historical ruins from ancient times to ruins in Mahmutlar district of Antalya province.
Antalya Mahmutlar Transfer
The distance between Mahmutlar and Antalya is 140 km which is about two hoursfrom the center of Antalya. Although there are many public transportation vehicles that provide transportation to Mahmutlar from Antalya, you can benefit from transfer services to provide transportation in the most advantageous, most economical and comfortable way. With Mahmutlar transfer services you can easily reach the location you want to reach with the Antalya Airport Mahmutlar transfer route,especially when you land at the airport. On the other hand, you can make your transportation to the airport easier by using Mahmutlar Antalya Airport transfer services.
However, transfer services are not only found at airports anda re known to be used in transportation. With Antalya Mahmutlar transfer service, you can easily transfer from Antalya venter to Mahmutlar. If you are residing in Mahmutlar district, you can easily reach the city with Mahmutlar Antalya transfer and have a pleasant time.
Where To Visit In Mahmutlar
Mahmutlar district has many places to visit with its location by the sea and its historical atmosphere. First, the Ancient City of Syedra. On the other hand, you can g oto see Dim Dam, which is one of the important dams of the Mediterranean, you can also walk in nature and breathe fresh air. 
Syedra Ancient City:
It has survived with archaeological remains that have remained since the human history. The historical value of this ancient city, which was found to exist in seventh centuries before Christ, is also very important.
Dim Dam:
Dim Dam is a dam built in Antalya between 1998-2004 on Dim river for irrigation, energy and drinking water supply.
Besides all these, the beaches in Mahmutlar town are quite remarkable in Antalya region, where the beaches are quite dense. It has become one of the most preferred beach areas with both the coastal feature and the sea being clear. Mahmutlar has always been an enjoyable holiday destination for people.