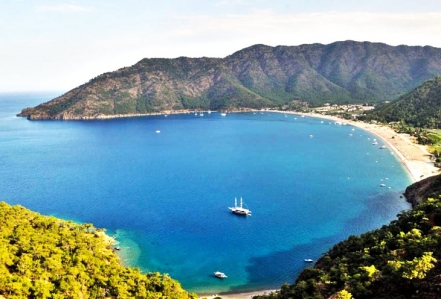 Antalya Kumluca Safe Transportation
Your transition from the airports to the regions where you have reserved for accomodation may be a question in mind. Because these details are extremely important when going to an unfamiliar region, city and town. We provide transportation and transfer services wiyhin our company so that you do not suffer foreigners in the city and fully implement a pleasant travel program. This issue is no longer a problem when going to the unique regions of Antalya, which is very full every month of the year. 
Thanks to our Antalya kumluca transfer service, there is no problem coming to the region. Our company also provides transfer services in Kumluca, we offerthe most reliablaservices in the region. On this route, which our valued customers prefer, especially in the summer months, we can guarentee that we provide the highest quality services. With our structure that stands out in the sector, we take the ideas and suggestions of our customers into consideration. The result is a perfectly flawless structure that is completely oriented towards customer demands.
Kumluca Antalya transfer service, we also accompany you from the airport to the town asthe first step. This bridge we have established between the airport to the accommodation will surely delight you. After the Antalya Airport Kumluca transfer services, we will be the first company that will come to your mind for return. Because we know very well the wishes of our valued customers with the experience we have gained in this sector.
Is Kumluca Expensive
Many towns of the city continue to be highly preffered during the summer months. Kumluca is also one of the most frequent routes among these districts. Depending on whether the budget is limited or wide in terms of price, you may encountervarious alternatives. The hospitality of the region and the help of the local people will make your holiday like you're at home.
Return Services From Kumluca
We also provide Kumluca Antalya Airport transfer service  at the end of your holiday. Kumluca, which is located at a distance of approximately 110 km from the center, requires a 120 minute time frame for both departure and return. We provide the best and highest quality opportunities for our 2 hour travel time.