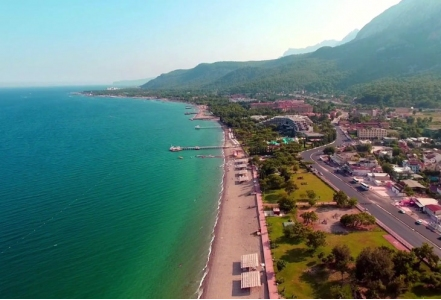 Antalya Beldibi Transfer
Beldibi,which is an  indispensable place for holiday lovers with its unique blue sea, magnificent naturel  and historical look, is a small provice in the Meditteranean Region. Beldibi, which is one of the most preferred holiday destination, especially in summer. In our country it takes its place in highly developed turism sector. 
How To Get To Beldibi From Antalya
Although there are many types of transportation to Beldibi, the most comfortable services are the transfer services.  With a transfer service to Beldibi, you can have a comfortable transfer to your hotel or any destination you would like to. Beldibi is  33 kilometers away from the Antalya airport and  will take approximately  half an hour with a transfer service.  You can also have the benefit in advance to organise your return from Beldibi with a transfer service which will help you not to think of your return to catch your flight.
Places To Visit In Beldibi
The Mediterranean Region, which has a very old history, has managed to keep the Ancient Greek history alive thanks to Antalya located on the northwest coast of Turkey.  Beldibi has a huge influx of tourists, both domestic and foreign due to its many ancient ruins. It hosts tens and thousands of tourists every year because it is well known for its bays and beaches. Beldibi Rock Shelters, Beldibi Caves, Goynuk Stream Valley are among the must-see places. You can also provide intra-city transportationto and from Antalya Beldibi.
Activities That Can Be Done In Beldibi
Beldibi is a very advantageous place for activities. It is possible to g oto many events with Beldibi Antalya transfer service. Beldibi area has a very rich nature of mountains, bays and valleys. Due to this there are lots of nature activities to do such as trekking and mountain climbing. On the other side, if you like the beach and want to spend more time there, you can join various boat tours and see the magnificient bays and have the opportunity to swim there. On the other hand you can try different water sports like jet skiing, parasailing,  or even try some extreme sports like paragliding rafting and so… By taking scuba diving lessons , you can sign up for a new experience and have the opportunity to discover the wonders under the sea.