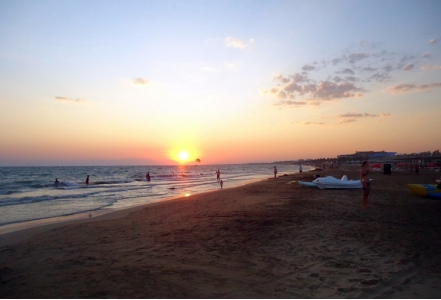 Antalya Kumkoy Transfer Service
It is  your natural right to choose the most suitable region for an enjoyable travel after an intense work tress. In particular, some cities of the Mediterranean Region are literally portrayed as a tourist paradise. Therefore, one of the most suitable regionsfor your budget can be included in the list as Kumkoy. The region intertwined with both nature and the sea, is an encouraging element for visiting the town. We managed to come to the fore with services we provide inthe town, which is heavily flooded by tourists, especially during summer months
We continue to attract attention by meeting our airport's Kumkoy transfer needs in the best qualified way. In context of affordable transfer services we provide, you have the opportunity to meet your Kumkoy transfer needs with us. For this, all you have to do is visit our website and communicate via official request. We can also communicate via our phone numbers. By taking the whole process at the most affordable prices, we are taking the first step of your dream holiday together.
How To Return From Kumkoy
With our reasonable price options, you have chosen the most suitable on efor you to come to your destination and started your holiday in a pleasant way. As you begin your preparation to return back, again you can benefit from our Kumkoy Antalya Airport transfer with the same quality and standarts. 
By choosing our company, where customer satisfaction is the most important duty, you have the opportunity to complete this distance without any problems. You can choose us both  on arriving and departing with Antalya Airport -  Kumkoy transfer service.
Is Kumkoy Far?
There are many entertainment venues in the area, which are convenient for a pleasant holiday. Kumkoy Antalya Airport distance of approximately 60 km. You can arrive to your destination in about 50 minutes. At the same time, Kumkoy Antalya Airport transfer operations are completed in similar processes depending on trafic and weather conditions.
Kumkoy 7/24 Hotel Transportation
Kumkoy is known as a town close to the city. In the region, although hotels are mainly demanded, more affordable pensions are also preffered. At the same time, rental apartments and villas can be found at certain times.